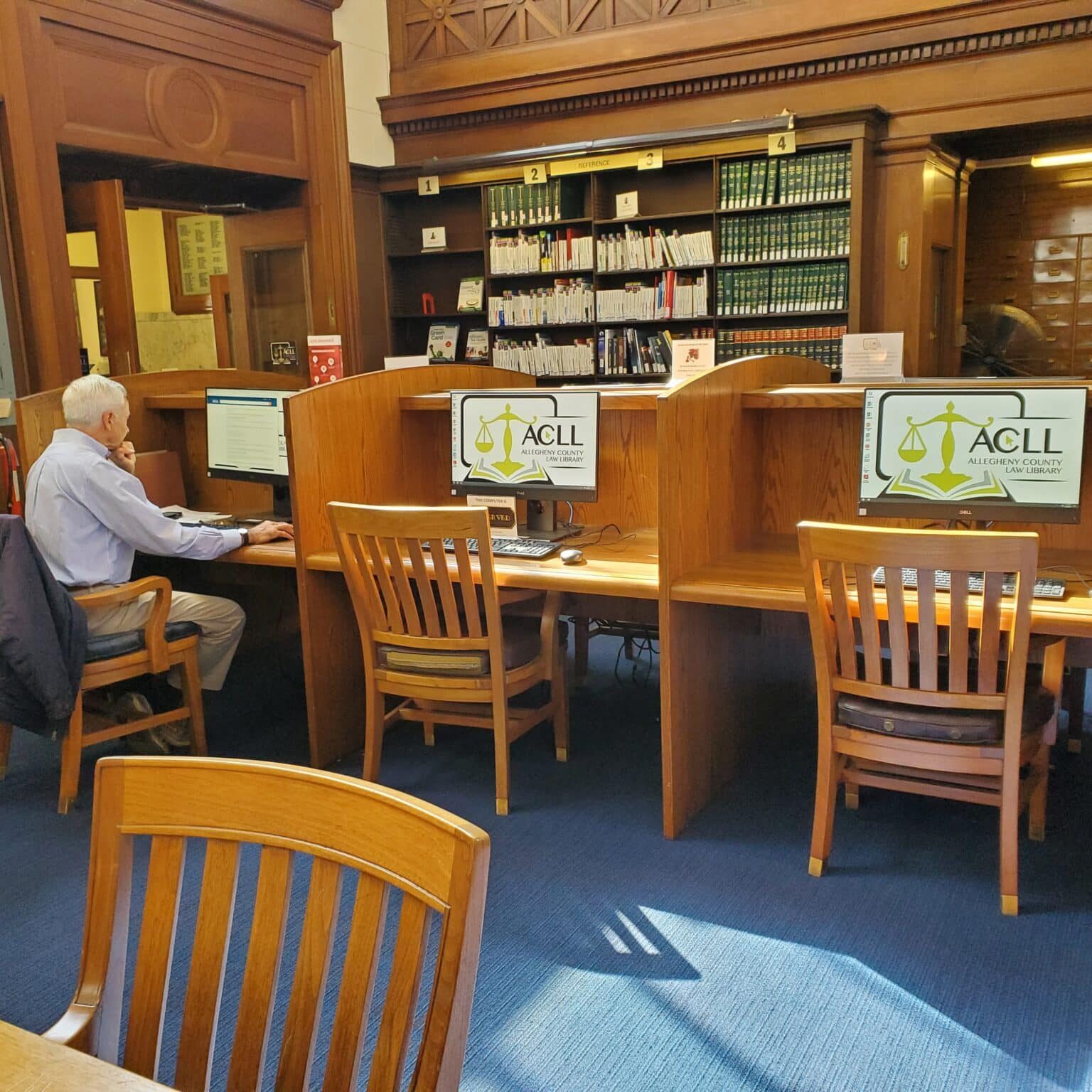 Allegheny County Law Library has eight patron-accessible computers — one Macintosh computer intended for patrons who are visually impaired. 
From two of those computers, patrons can access Lexis and from two other computers, Westlaw. Westlaw and Lexis use only by appointment.
ACLL computers are intended for legal research purposes only. Patrons who do not use them for legal research will be asked to stop using the computers.
If you wish to reserve use of the computers, please contact us at 412-350-5353 or ACLL@duq.edu.